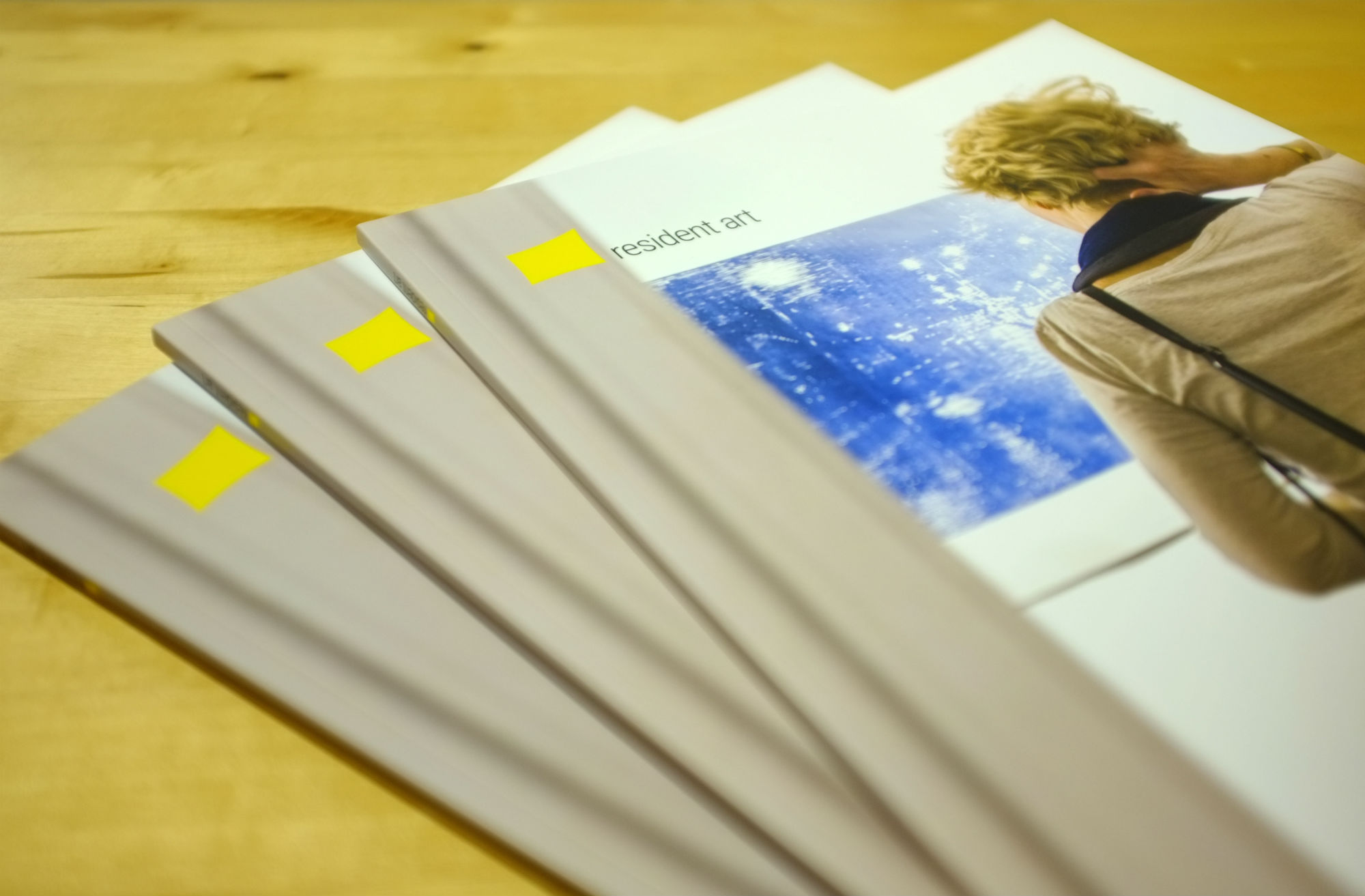 Newly published Resident Art Catalogue
Thursday December 21st, 2017
Although I consider that 'art belongs to everyone' is an overused commonplace, I still hold that contemporary art is a public good. This stands true even if facts seem to prove otherwise. Besides showcasing its own visual artists, the aim of Resident Art is to broaden the contemporary art scene, offer guidance in current trends of art, facilitate engagement with art through personal experience, and lastly, to raise awareness of […]
Although I consider that 'art belongs to everyone' is an overused commonplace, I still hold that contemporary art is a public good. This stands true even if facts seem to prove otherwise. Besides showcasing its own visual artists, the aim of Resident Art is to broaden the contemporary art scene, offer guidance in current trends of art, facilitate engagement with art through personal experience, and lastly, to raise awareness of art.
The past two years have taught me that though people do seek access to today's art, their possibilities are limited. Our exhibits, art walks, movie screenings, exhibition guides, and meet-the-artist events have encouraged many to engage with, ponder and welcome contemporary works of art instead of merely looking at them.
Out catalogue presents those artists with whom we have co-created the Resident Art community. Most of them step beyond the boundaries of media by combining traditional genres and progressive techniques, while making art pieces that offer highly personalized reflections on current issues.
I've been in this field for almost a decade. As a teacher and an art historian, as well as a gallerist, I am convinced that the encounter with a piece is an indispensable prerequisite of understanding, while a personal experience or a meeting with the artist may facilitate the building of an emotional-sensual relationship.
Wishing you an insightful journey through our catalogue!
Schneller János
art historian, gallerist
[Introduction of the Resident Art Catalogue 2017]
Find our catalogue online HERE.
POST OWN PAGE >
READ MORE

>